Emmy Award-winning documentary director and filmmaker, Jerri Kaplan Sher new documentary Quiet Explosions over for this fall. The director also worked with Balint Sapszon Hungarian-American composer.
Jerri Kaplan Sher wrote, directed and produced her new documentary feature about Traumatic Brain Injury (TBI) and Post Traumatic Stress Disorder (PTSD) in different group of community like in athletes, in veterans and civilians.
"What means the most to me now, I get calls from all over the world from Taiwan, Paris, Canada. Like this: 'OMG, you just save my life. I was gonna kill myself. I just saw your movie and I m not gonna commit suicide. I know, there is hope. My film gives hope for people." – says Jerry Kaplan Sher.
The film follows the lives of a cross-section of society overcoming depression, anxiety and mental fatigue caused by Traumatic Brian Injury (TBI) and PTSD. This amazing behind-the-scenes documentary explores pioneering medical doctors who use ground- breaking therapies to work with scarred and wounded veterans, first responders, professional sports men and women and ordinary people to heal the human brain.
"I don't have an agenda. I don't say 'I need somebody who has an emotional trauma' I don't do that. I follow the story and I follow the threads. And sometimes one thread lead me to an other thread. Than I know, I have to jump on it." – explaining her film making methods the director.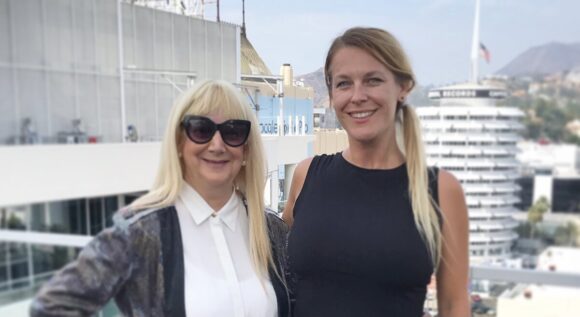 The film features Ben Driebergen, Survivor season 35 winner, Mark Rypien, Super Bowl XXVI MVP; Anthony Davis, infamous Notre Dame Killer, running back from USC; big wave world champion Pro Surfer, Shawn Dollar. Popular Radio and Podcast Host Joe Rogan adds his trademark stamp to this award-winning documentary, inspired by the best-selling book "TALES FROM THE BLAST FACTORY" by Green Beret, Andrew Marr and his brother, Apache Pilot, Adam Marr.
The Quite Explosions – Healing the Brain already won the Lilac Award at SpIFF International Film Festival. The documentary feature released on Amazon.
Virág Vida